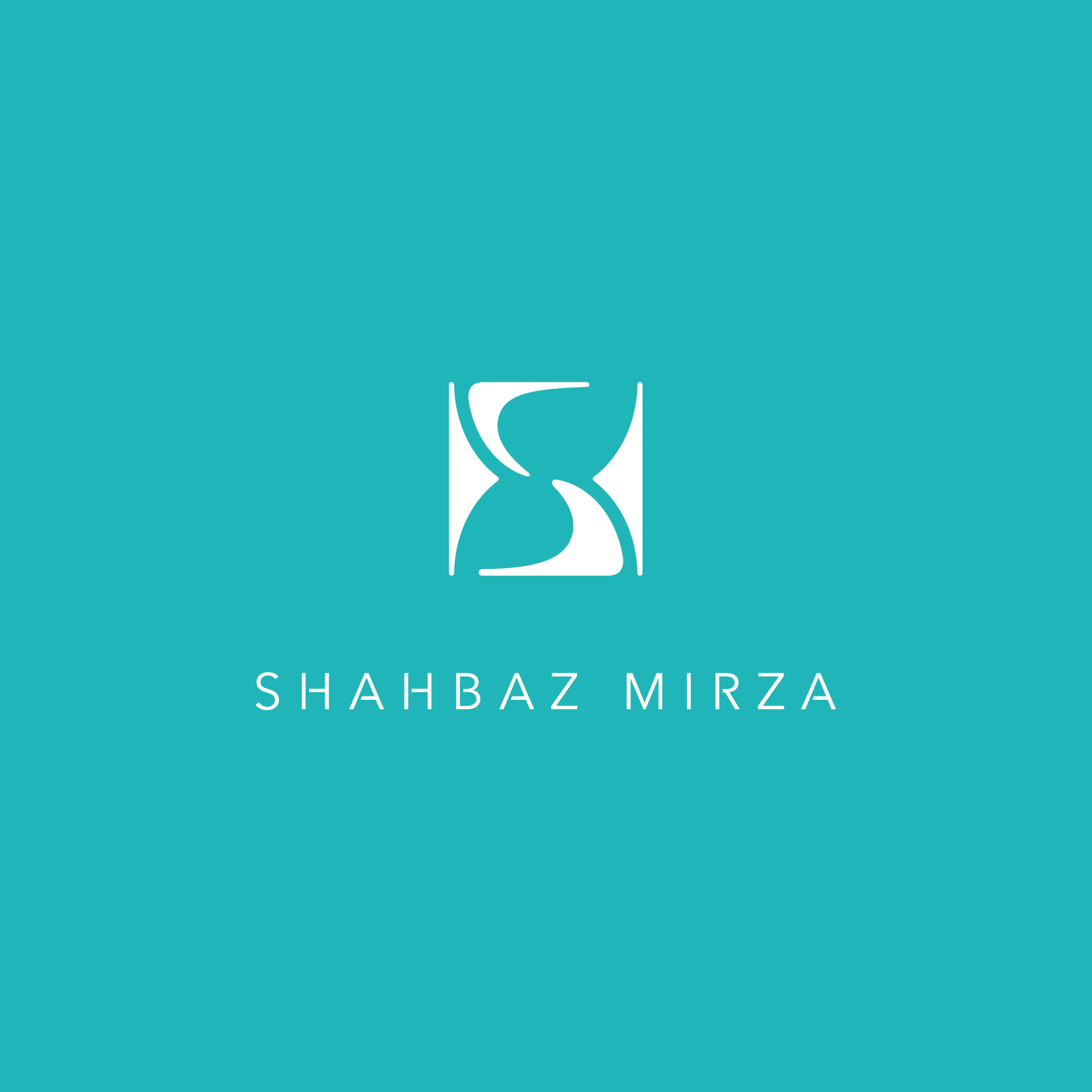 Shahbaz Mirza
The client requested a logo which would incorporate an hour-glass emblem, made from both his initials. The S and M for Shahbaz Mirza were put together to make an hour glass. This would reflect my clients fascination with time, as he puts it.
The logo itself uses the Avenir font, which was at the request of the client. I made it unique but adding some letter cuts and editing the tracking between the letters.
The final logo comes in 2 colour variations, teal, and mustard.